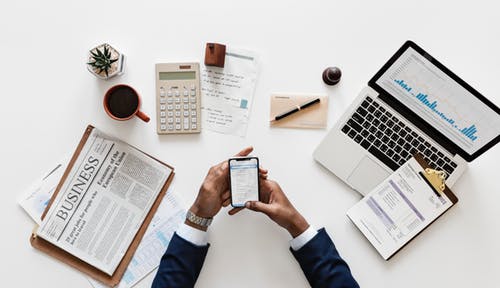 Why is an Immigration Medical Exam Important for Residency?
A vital part of the immigration process in Canada is the Immigration Medical Examination (IME), a requirement set forth by the Government of Canada to ensure the health and safety of its residents. This medical exam is mandatory for those applying for Permanent Residency, participating in the Express Entry Program, or seeking PR Sponsorship for partners, spouses, or children. 
It also applies to refugees, temporary workers, students, visitors, and various other categories of individuals who intend to reside in Canada for an extended period.
Understanding the Immigration Medical Exam (IME)
The Immigration Medical Examination (IME) is a detailed health screening that is an essential part of the immigration process in Canada.
Physical Examination:

The IME begins with a full physical examination. This is to ensure you are in good health and do not pose a risk to the Canadian public or healthcare system.

X-Rays and Testing:

Moreover, you are required to undergo mandatory X-rays and urine or blood tests. These investigations aid in uncovering any concealed, underlying health conditions.
Panel Physicians in IME
The IME is exclusively conducted by 'Panel Physicians.' Panel Physicians are a group of doctors that the Government of Canada (specifically, Immigration, Refugees and Citizenship Canada) has assigned and authorized to conduct these tests.
Authorization by Immigration, Refugees, and Citizenship Canada:

Panel Physicians are authorized by Immigration, Refugees, and Citizenship Canada. They are the only medical practitioners who can perform these assessments.

Provision of Medical Reports:

After conducting the IME, these physicians are responsible for providing medical reports. These reports are crucial in your immigration process because they inform Immigration, Refugees, and Citizenship Canada about your health status, and the outcome can significantly impact your application.
It is worth noting that the IME is not intended to provide a full picture of your health, but it is meant to identify conditions that might impact your eligibility for immigration.
In the context of this assessment, the examiner might inquire about your medications, if you have any, and corrective lenses if you wear them. All of these aspects are considered to create an overall picture of your health. In a typical scenario, you will find a Markham-based immigration medical exam center following the same standard procedures.
Medical Evaluation
Reliability becomes paramount, particularly when undergoing medical exams. A trustworthy immigration medical panel physician in Markham, for instance, shares the IME findings compiled through overseas immigration examinations on a secure system called eMedical. This electronic system is used by the physicians for transmitting these reports to the reviewing immigration officials for further evaluation.
We suggest you take a look at these factors when selecting a medical panel physician for your IME.
Visa Length
One common question is the relation between the span of the IME and your visa's validity. Typically, the IME's length affects the duration of the visa. It's valid for a year, and visa application should be completed within this period. An expired IME might necessitate a new medical exam, which can be process-intensive and cost more in terms of IME fee.
Documentations and Identifications
Ensuring you have the right documentation for IME is absolutely necessary. This mostly includes identification – passports are common, plus the IMM 1017B Form: Upfront Medical Report Form is often requested. The form contains the information needed by the physician to conduct the IME and complete the associated medical report.
Family Sponsorship
For family sponsorship, such as PR Sponsorship for partners, spouses, or children, each individual would need to undergo a separate IME. The procedure usually includes a comprehensive physical examination and specific tests such as X-rays and blood tests, among other evaluations.
IME for Temporary Workers, Students, and Visitors
Temporary workers, students, and visitors to Canada, whether they're agricultural workers or professionals from another sector, might require an IME depending on the length of their stay or the nature of their work. This requirement aims to protect the health and welfare of Canadian citizens and residents as well.
Important Role of Immigration Medical Clinics
Quality immigration medical clinics ensure streamlined IME processes. These clinics should have well-trained panel physicians who are well-versed with immigration laws in Canada. They must adhere to a stringent set of standards in conducting health examinations for immigration, thereby ensuring accurate reports and smoother processes in your immigration application.
For instance, residents of Thornhill are fortunate to have easy access to immigration medical exam in Thornhill, allowing them to complete their IME with minimal stress.
Understanding Migrant Health
One key aspect that the IME highlights is the concept of migrant health. This examination assesses not just the health status of applicants but also looks for any prospective public health risk they might pose, ensuring a safer environment for Canadian residents.
To End
In conclusion, an Immigration Medical Examination is an integral component of the immigration process in Canada and most countries worldwide. It's a tool to protect the health of the individual migrating and the residents of the country alike while following the immigration laws in Canada. 
So, whether you're applying for permanent residency, visiting as a student, or working in Canada temporarily, make sure you understand the importance, procedure, and requirements of the IME for a stress-free immigration journey.