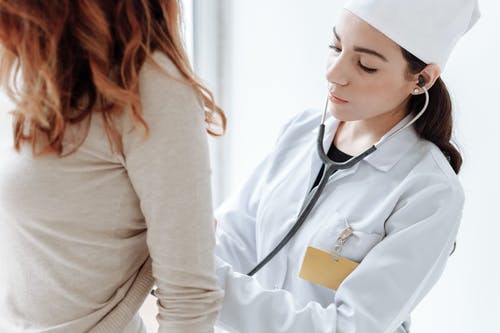 What You Need to Know About the Canada Immigration Medical Examination
Illnesses like Ebola, cholera, and COVID-19 have surfaced in the last two decades. This has led to stricter border controls. After all, every nation's public health wants to keep its people healthy. Therefore, several countries have expanded too restrictive regarding immigration policies. But, this is not the situation in Canada.
In reality, Canada is still a welcoming nation. The government maintains its borders open to immigrants, especially if they are willing to undergo legal immigration procedures. The Canadian immigration medical exam is a vital step for the country's public health. Valid identification and a medical record will help your move to live in Canada.
What does a medical examination include?
Panel physicians perform a physical examination as part of the medical evaluation required for entry into Canada. They will examine the eyes, ears, nose, skin, lungs, and throat. Along with physical exams, several laboratory tests are also needed. You will require a chest x-ray to look for diseases like tuberculosis. Aside from that, panel physicians will also call for laboratory testing such as blood and urine samples to avoid contagious illnesses and other sexually transmitted infections. You can click here to learn more about immigration medical exams.
Medical Examination Costs
The immigration medical exam price is between 160 and 200 Canadian Dollars. This includes the visit with the panel physician, physical examinations, x-ray, blood and urine tests, as well as other procedures. If you wish to have your medical exam after arriving in Canada, you can expect to spend this amount. However, the price of medical examinations outside Canada may differ from one country to another. Thus, there may be some variations in the rates of upfront medical exams. 
Important Documents and Items
Whether you are applying or taking the immigration medical exam, you will need identification. But first, you'll need a copy of IMM-1017E. This is the medical form to submit, and the IRCC or CIC visa offices can send you this information. However, applicants getting an upfront examination don't need to provide this document.
As with the other procedures of your visa application, you need to bring at least one government-issued ID like a passport or driver's license. You must provide this at the start of the medical checkup. It is also helpful if you can provide proof that you received treatment for a specific medical concern.
Waiting Period After the Medical Exam
After finishing the medical part of the visa application, the panel physician submits your test results to the CIC medical board for review. Medical examinations for permanent residents need a 90-day waiting period once they are released. If your health checks show no issues, you might be qualified to become a permanent citizen in three months. Your medical exam findings are valid for one year from the test date. As a result, you must get to Canada before the deadline.
Final Thoughts
That is all there is to it. You have landed at the relevant article because of your search for information on the Canadian immigration medical exam. Indeed, many countries have made entry into their country more challenging due to the many dangerous diseases that have turned up recently. However, finding a nation with lenient immigration regulations is becoming more complex. Despite the problems, Canada is still welcoming to all those who seek to contribute to its development.