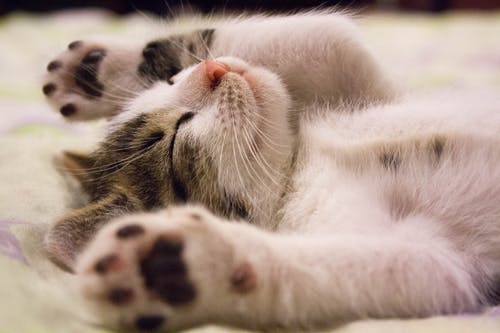 What Are the Advantages of Pet Boarding and Daycare?
Pet owners understandably want the best care possible for their pets, which means providing them with proper boarding/daycare facilities when they can't be there in person. The need for pet boarding and daycare facilities has grown in recent years.
Pet boarding and daycare services provide pets with temporary homes away from home where they receive the attention and care that is missing in their environment. These services can benefit busy pet parents who travel frequently or own animals with special needs.
What Advantages Do We Get From Pet Boarding?
Though leaving your pet in someone else's care can be emotionally taxing, with the appropriate full-service pet boarding facility, you can rest easy knowing they will receive top-notch treatment. In this post, we'll highlight some critical advantages of pet boarding and daycare services and advise finding an ideal facility for your furry friend.
Socialization
Pet boarding and daycare services allow your dog to mingle with other pets and people, which is especially beneficial for young dogs who are still establishing their social abilities. A well-socialized pup will be more confident, less fearful, and less prone to behavioral issues than unsocialized pups.
Exercise
Dogs require regular physical activity, and boarding and daycare facilities offer plenty of play and physical activity opportunities. Your pup can run, jump and interact with other dogs in a supervised setting instead of staying home all alone. Plus, this could help prevent obesity – an increasingly prevalent issue among pets who don't get enough exercise.
Professional Care
Boarding and pet facilities employ qualified personnel trained in complete veterinary services which can recognize signs of illness or injury, administer necessary treatments, and adhere to strict hygiene measures to avoid illness transmission.
Peace of mind
Although leaving your pet in someone else's care can be stressful, selecting a reputable boarding or daycare facility will give you peace of mind that they're receiving excellent care in a safe, comfortable environment. Plus, you'll be able to check in regularly with their progress and receive updates.
Customized Care
Every pet has different needs, and our facilities can meet them. From medicine and special diets to extra attention from our staff members, our staff can offer tailored care that keeps your furry friend healthy and content.
How To Choose an Ideal Pet Boarding or Daycare Center? 
Here are a few guidelines:
Research: Begin your search by investigating facilities in your region. Visit each facility's website to gather details on services, staffing levels, policies, and reviews from other pet owners.

Tour the Facility: Arrange a tour once you've selected a few potential institutions. Look for an institution that provides a safe, clean facility where pets have plenty of room to run around and relax; ask where your pet will sleep and eat and ensure those areas are clean and cozy.
Meet the Staff: Learn about their experience and training before meeting with them directly. Inquire whether they possess a genuine love for animals and an objective desire to provide optimal care.

Study the Policies: Be sure to understand a facility's immunization, medication, and emergency care protocols, as well as their policies for dealing with sick or injured pets.

Trust Your Instincts: Choose a facility where you feel comfortable leaving your pet. If something feels wrong, go with your gut and choose another institution.
Conclusion
Pet boarding and daycare services provide numerous advantages to your furry friend. They offer socialization, exercise, professional treatment, relaxation, and personalized care – you can ensure they receive only the finest care by researching and choosing a reputable facility. When planning trips or working long hours, consider using pet boarding or daycare services, so they receive all of their needed attention and care.