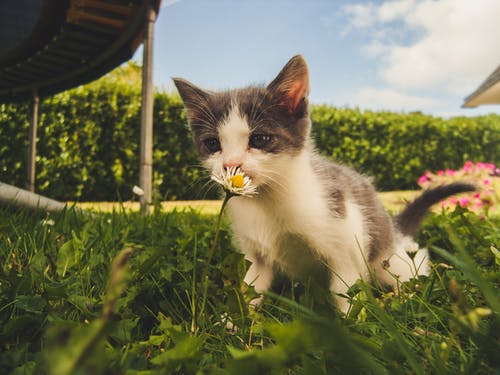 Making Your Pet Healthy & Happy: To-Do List
Having a pet is a great responsibility, and it's not enough to simply feed them. You should also make sure that they are healthy and happy.
Here's a checklist to ensure that your pet lives their best life:
1. Make Veterinary Visits Regular
Make sure to take your pet for regular checkups and vaccinations when necessary. You are not only helping your pet maintain good long-term physical health, but you're also giving your veterinarian the opportunity to check for any conditions or diseases that might require attention.
For instance, cats that are older than ten years should have their blood pressure checked on an annual basis. Dogs should also be given regular heartworm and flea/tick tests.
2. Provide Nutritious Food
Pet nutrition is one key to their overall health and happiness. Choose a food specifically tailored to your pet's needs, considering your pet's breed, age, and activity levels. Look for foods with high-quality ingredients, such as proteins, healthy fats and carbohydrates, vitamins, minerals, and antioxidants. Be sure to avoid artificial preservatives or additives that could potentially harm your pet. Ask your vet about the best food for your pet.
Also, ensure your pet has access to clean drinking water throughout the day to help keep them hydrated and healthy.
3. Provide Exercise
Like humans, pets need regular physical activity to stay healthy and reduce stress. Take your pet for a walk or play in the park daily. This helps them build muscle, improve digestion, and boost their energy levels. You may start with a small amount of exercise, like 15 minutes daily, and increase it as your pet becomes more active.
4. Provide Mental Stimulation
You can also provide mental stimulation for your pet to help keep them entertained. This could include teaching them different tricks or playing interactive games with them. Puzzles and toys designed especially for pets can give them something to do and help keep their minds active.
For cats, you can provide scratching posts and perches to ensure they do not get bored.
5. Provide a Safe and Comfortable Environment and Shelter
Pets need clean and comfortable places to sleep, sheltered from extreme weather. Make sure your pet has a cozy bed or a crate with blankets in which they can relax. Create a safe environment by keeping dangerous objects out of reach and ensuring that your pet is not left alone for long extended periods.
If you are away for an extended period, you can also find a pet sitter or take them to a boarding facility.
6. Provide Plenty of Love and Attention
Give your pet a lot of love and attention. This may include brushing their fur and giving them regular baths. Spend quality time with them by taking them on car rides or playing together in the park. Showing your pet love will make them feel more comfortable, secure, and happy.
A part of showing your love to them is being aware when they're sick and not hesitating to spend money on their lab tests and treatments. This is especially true for older pets prone to internal health conditions like arthritis and kidney failure.
The Bottom Line
Taking good care of your pet goes beyond simply providing food and shelter. It involves regular checkups, ensuring their nutritional needs are met, providing exercise and mental stimulation, and showing them lots of love and attention. By following this to-do list, you can ensure that your pet is healthy and happy.